10 Cute Wall Decals And Stickers For Kids Room
Decals and wall stickers are an amazing way to bring life to your kid's room. These stickers can be anything from a tree and birds to stars and the moon and can be a quick and effortless way to add a lot of character and the element of fun to your child's room. Moreover, these wall stickers are non-toxic and do not use any PVC fabric. Therefore, you can be sure of the safety of your child at all times.
If you have been looking for 10 cute wall decals and stickers for your kid's room, your search ends here!
Custom wall stickers can quickly turn into your best friends. These stickers are perfect for those parents who wish to personalize the walls in their kid's room and put photos and other memorabilia on them to personalize the kid's room.
This is another excellent option to go for. Boys love construction and building their own world. So, why not transform your kid's room into a construction site? Get these removable construction truck wall stickers to ensure that your kid is always engaged.
Space, the stars, the moon, and the night sky, in general, holds a lot of fascination for children. Now, you can take this opportunity to get outer space wall stickers for your kid's room to enhance their curiosity about the universe they are a part of.
Kids start learning at a very young age. So, why not get alphabets and numbers wall stickers for their room to aid in their learning? This can make for a fantastic family time spent studying with the wall stickers before bedtime.
This is another great set of wall stickers that will definitely intrigue your children. It offers a great education to children regarding the animal kingdom and geography too. All you need to do is peel and stick them on the wall.
If your kids love pet animals such as cats and dogs, these stickers will be the best for them. They will make them love their rooms while ensuring their engagement at all times.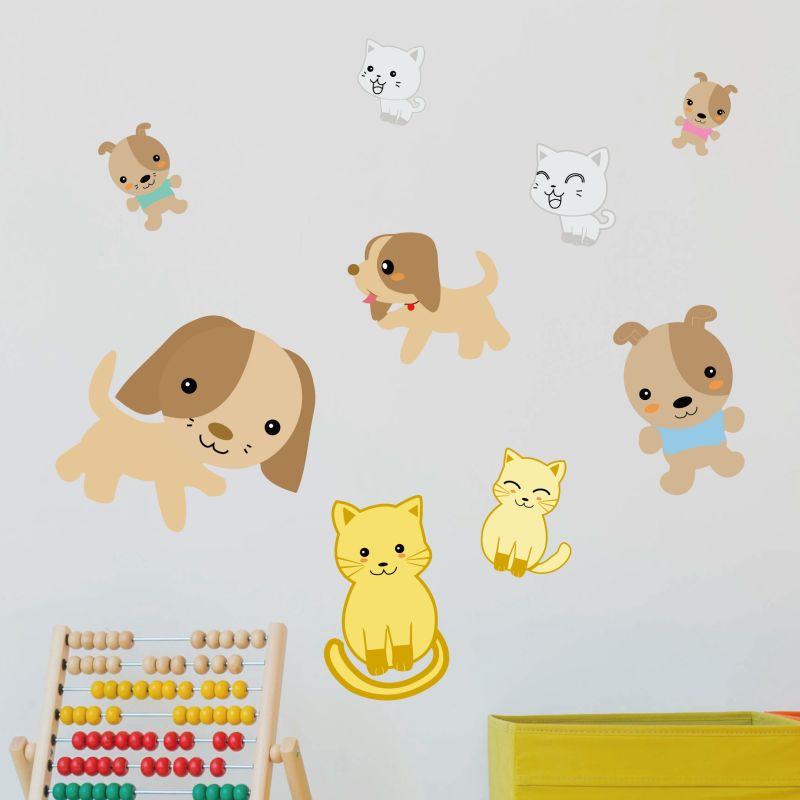 You can also go for the hot air balloons wall stickers that bring the sky into your kid's bedroom. These stickers will allow your kids to discover the magic of the world right from the top. The stickers include five hot balloons as well as eight clouds.
If you as well as your kids adore sports, this is one wall sticker that you absolutely cannot miss. With a variety of sports equipment on the stickers such as a skateboard, a football, a badminton racket, and much more, you can transform your kid's room into a playing field.
Imagine your kid's bedroom as a jungle with different species of animals running around! Now imagine the fascination on your child's face with these jungle animal wall stickers! These stickers are definitely a dream come true for any child.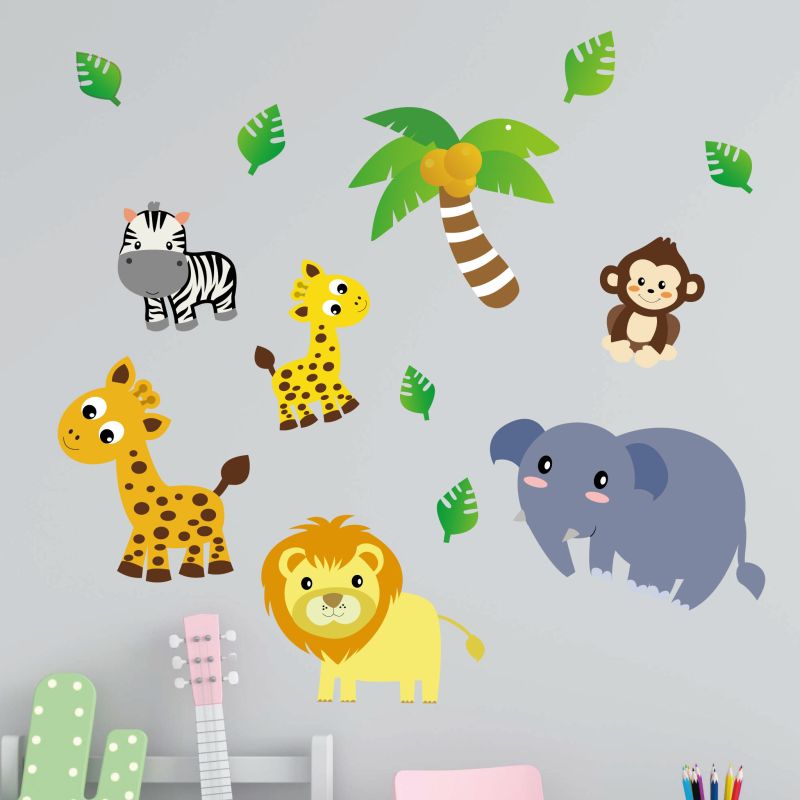 These pirate ship stickers are just what boys look for in their dream bedroom. They can captain their own ship and discover hidden treasures with these stickers – their very own pirate kingdom!
Final Words
As is evident, using any of these top 10 cute wall decals and stickers will be just what you need to make your kid happy. Buy them now and make your kid's room look bright and fabulous!